Rhonda Masterson D.V.M. - Owner
Steve Sawchuk D.V.M. - Associate
Sandy Herm D.V.M. - Associate
Meet Our Front Office Staff
Gerry Thornton - Office/Practice Manager/Assistant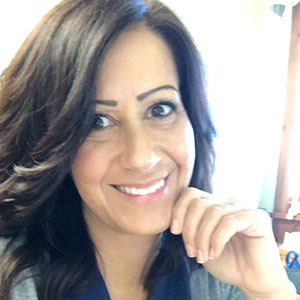 Hilary Crozier - Assistant Manager & Receptionist
I began at Masterson's in January of 2004, making this my 15th year. I enjoy working in veterinary medicine and MVC helps fuel my passion. Family and friends are very important to me. I am happily married to my husband, Jason and we have two beautiful daughters, Tayli and Mea. We also have a Great Dane, Kane, whom we love very much. One of the best parts about working at MVC, is working with my mom, Diane. I have enjoyed my time working with this team and meeting great clients along the way. I look forward to seeing what the future holds for me!
Jennifer Sullivan - Accounting/Receptionist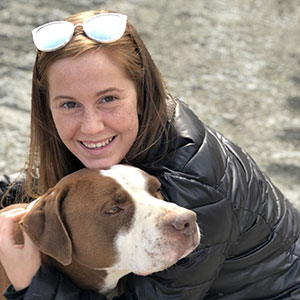 Jenna Berry - Receptionist
I am a graduate of Zane State and Ohio University, class of 2018. I graduated Cum Laude, with a degree in Business and Non-Profit, and certificates in Entrepreneurship and Social Media. I have always loved animals, but I found my passion for working with them through volunteering with Bobcats of the Shelter Dogs at the Athens County Dog Shelter. Following graduation, I began at MVC to expand my skills, further my knowledge, and gain more experience. Outside of working, I enjoy dance, outdoor activities, and spending time with friends and family.
Laurie Powers - Receptionist
Lynette Dresbach - Receptionist
Sara Behrens - R.V.T.
I am a 2007 graduate of Bradford and in 2008 I passed the VTNE and became a Registered Veterinary Technician. Pets have always been a huge part of my life and there's nothing else I'd rather be doing. I am the crazy cat lady of the clinic but bring me a Pembroke Welsh Corgi and I'll instantly fall in love! In my spare time I love to read, cross stitch, and spend time with my family and friends. I currently live in Lancaster with my husband, Randy, my son, Kain, and my 4 cats, Brian, Muffler, Sasuke, and Kaiba.
Christi Clevenger, R.V.T.
Christi started working at Masterson's Veterinary Clinic in 1998 as a receptionist. Not long after that she realized that veterinary medicine was where she was supposed to be. She received her Associate of Applied Science in Veterinary Technology from Columbus State Community College in 2004 and has worked as an RVT at MVC ever since. She is a Registered Veterinary Technician in the state of Ohio since 2004, passed her Veterinary Technician National Exam in 2003, and is a member of the Ohio Association of Veterinary Technicians.
She is a Perry County transplant moving here with her family in 1973. She graduated from Sheridan High School, The Ohio State University, & Columbus State Community College. She also received certificates from Hocking College, Mid-East Career and Technology Centers, and Belmont Technical College.
She has 8 dogs (Caesar, Buster, Bocca, Cookie, Ellie, Jasper, Kyla, & Daisy), 12 cats (Lucy, Beakers, Momma, Trouble, Ann, Millie, Marley, Steve, Turkey, Bologna, Apple & Thumbs), 1 guinea pig (Mini), and a pond full of Koi fish. Oh yea….and 3 chickens! She also has one very understanding and loving husband, Jay, two step-children, Leanna (& Aaron) and Jacqlyne. She is also "Grammie" to three wonderful granddaughters Ava, Lola, and Gloria. As if this didn't take up enough of her time, she also works part-time as a firefighter/ Advanced EMT at Hopewell Township Fire Department in Glenford, Ohio.
Jen Ortman - Animal Communicator (Holistipet)
Diane Smith - Assistant
My name is Diane and I started here in 1997. I have seen a lot of changes in veterinary medicine in that time, mostly for the better but sometimes old school still works:) I have had several dogs through the years but right now I have 2 beagles named Gus and Addy. We have had a few cats live at the clinic and I have did my very best to spoil them rotten. I feel like mom to most of the girls at the clinic but I am mom to the asst manager/receptionist Hilary.
Heather Enman - Assistant
Alyssia Lentz - Assistant
Born and raised in Springfield Ohio with my Momma and 2 sisters(Amanda and Haleigh). Moved to Perry county in 2013 when I started working at Masterson's veterinary clinic. Mother of 2 children Hadley and Hudson, 8 fur kids; 2 dogs (Drogo and Arya), 4 cats(Carlisle/Felix/Declan/SteeringWheel) and 2 birds(Jonas and Forest).
When I'm not working I enjoy spending time with my kids and boyfriend(Dustin). Also I enjoy doing anything crafty (photography, painting, knitting, baking). We have also recently decided to help do our part and become a foster for pets needing homes.
What I love most about what I do is being an advocate for those pets who need it. Also those adorable puppy and kittens help lift my spirits.
Melody Greiner - Assistant
I'm Melody Greiner, I have been a veterinary assistant for almost 35 years now. I love what I do and I am still learning new things all the time. Presently my main role is recovering patients after surgeries. I treat all the patients as if they are my own. I am a former Reserve Police Officer from the Upper Arlington Police Department in Columbus and a graduate of the Ohio Peace Officer Training Program held at the Upper Arlington Police Academy.
Outside of work I enjoy horseback riding and breeding and raising goats. I currently own 2 horses, 11 goats, 1 beloved Doberman, 2 rescued Beagles, 6 barn cats (that also like my garage), 2 rabbits and 2 ducks (Sheldon & Amy) named after two characters from one of my favorite TV shows, The Big Bang Theory.
Casey Hammond - Assistant
Tatiana Schoolcraft - Assistant
Kaytlynn Sullivan - Assistant
Brailyn Boley - Kennel Assistant
I'm a kennel technician here at Masterson's Veterinary Clinic. I take care of and love all of the animals who are boarding or in for surgery, I hope they don't mind all of the extra hugs and kisses! I grew up and live in a small speck of a town called Oakfield here in Perry County. I have an amazing husband and two wonderful children who also love animals as much as I do. We currently have three dogs (Kody, Emilee, and Baxter), three cats (Sassy, Stormy, and Milo), twenty chickens and a rooster (they also have names, but I'm going to keep this short). Together as a family we love spending a lot of our time outdoors hiking, fishing, hunting, gardening, working on cars, and traveling. One of our favorite things to do is read books, I normally try read a book a day, my pups really enjoy any book the kids or I read out loud to them, be it mystery, romance, science-fiction, or childrens.
Stephanie Wiseman - Kennel Assistant
Brittany Lewis - Kennel Assistant